631-857-3800
Vicodin Detox Near Long Island
Detoxing from hydrocodone is the first step to conquering a Vicodin® use disorder, and Sunrise Detox Long Island is here to guide you. Our

medically directed detox near Long Island will safely and effectively taper you off the opioid. We'll keep you safe and comfortable as your body rids itself of the drug. Simply dial

631-857-3800

to obtain the support you need.
Hydrocodone-derived medications like Vicodin are some of the most commonly taken pain relievers worldwide. Regardless of their popularity, they also carry a high probability of dependency in light of the euphoric sensations they generate. If a dependency occurs, withdrawal symptoms make stopping difficult and even life-threatening. If you are trying to break the habit, you need the help of qualified medical professionals in a structured setting.
Should I Enter Hydrocodone Detox Near Long Island?
Even medications like Vicodin that are prescribed by medical professionals may bring about issues with dependency. If you take Vicodin beyond your prescription or keep using after your prescription expires, then you might be suffering from addiction and need detox. You might even find yourself preoccupied with thoughts of getting more of the drug and hurt relationships in order to continue using on a regular basis.
You could need hydrocodone detox in Long Island if you have:
Withdrawal symptoms when attempting to quit
Persistent mood swings, confusion, or depression
Withdrawing from friends, family, and pastimes you once enjoyed
A preoccupation with sustaining your supply of the drug
A heightened tolerance where you need more to get the wanted effects
Inability to fulfill commitments at your job, school, or home
Even if you don't have all the issues posted, you will require help any time a Vicodin dependency arises. Withdrawal symptoms can be disabling and potentially life-threatening, and the only way to halt use safely is through a medically guided detox.
What Should I Expect From Vicodin Detox At Sunrise?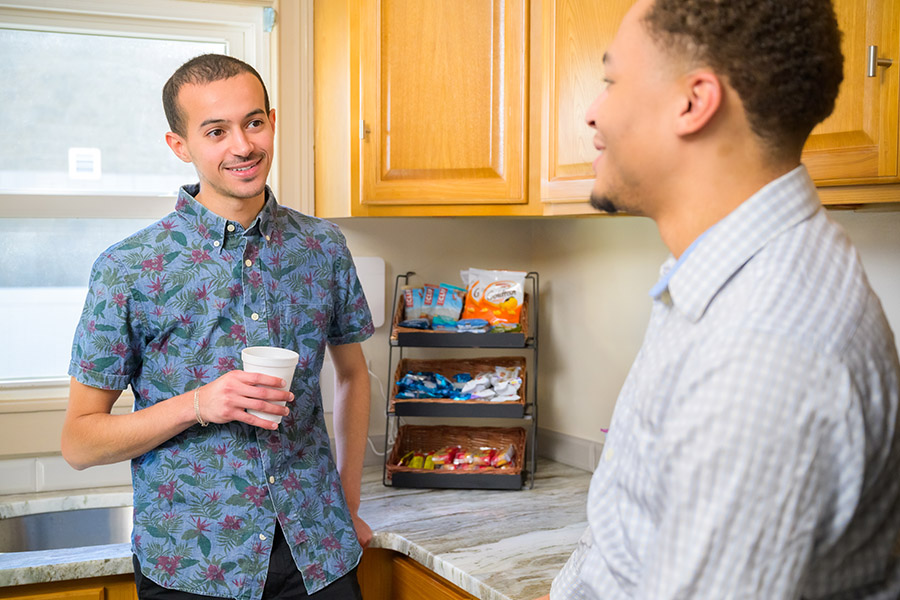 Our experienced medical professionals know there isn't a universal approach to drug detox. You can anticipate being attended to with empathy and respect in a
non-judgmental environment
at Sunrise Detox Long Island and we'll start your personalized care with a thorough appraisal. Consequently, we have the ability to design a unique plan of treatment, including medicine needed to aid you in detoxing in a safe manner.
We know the physiological and emotional strain detox gives rise to, which is why our personnel monitors your vital signs often and is there to support you 24/7. We are adept in mitigating various withdrawal symptoms, including:
Nausea and vomiting
Anxiety
Depression
Insomnia
Muscle aches and pains
Irritability and confusion
Trembling or tremors
Seizures
We'll rapidly attend to any difficulties you encounter. We'll also keep you at ease and well-nourished with well-furnished bedrooms, relaxing community areas, well-balanced meals, and 24/7 access to refreshments.
Whenever you're feeling strong enough, you'll be welcomed to attend individual and group counseling sessions. This not only will assist you while you're in our facility but also get you ready for inpatient rehab, the following stage of your care. When the time comes, we'll help you decide how you will continue in your journey with thorough aftercare planning.
What Is The Timeframe For Vicodin Detox?
You will stay with us for whatever amount of time necessary to get you stable from a medical perspective and ready to move on in recovery. For most, admission to Sunrise Detox is immediate, and your detox will generally take 7 to 10 days. The amount of time you spend here is influenced by the following:
The extent of your Vicodin use including dosage amounts, frequency, and overall duration
Your physical state
How responsive you are to treatment
Whenever you are stable and have an aftercare plan in place, we'll help you transfer to a qualified inpatient rehab.
How Do We Keep You Safe During Vicodin Detox Near Long Island?
Your safety is a top priority at our Vicodin detox near Long Island. We are diligent about monitoring you and know how to mitigate potentially harmful withdrawal symptoms. Furthermore, we'll ensure any medication used to assist you in detoxing from hydrocodone is administered in a proper manner to circumvent a secondary dependency.
We ensure safety with:
24-hour medical support from skilled team members
Personalized care plans to accommodate your situation
A controlled setting away from external forces that trigger use
Comprehensive aftercare planning to keep you moving toward a complete recovery
Rigid patient privacy guidelines to make sure your personal info and care details stay confidential
Suboxone is often used to wean you off opioids as it has a lower likelihood of causing addiction than other treatment options. It is able to help lessen withdrawal symptoms, but it needs to be administered carefully by experienced professionals. If you are given Suboxone, these guidelines will be followed:
To avoid precipitated withdrawal, we'll delay utilizing Suboxone until the appropriate time
We will carefully monitor your response following a preliminary dose
Adjustments to your dosage will be made or other treatment possibilities considered
You'll be slowly tapered off Suboxone
Begin Vicodin Detox Near Long Island Today
Halt the use of hydrocodone safely by consulting with the specialists at Sunrise Detox Long Island. Our Vicodin detox in Long Island is adept in handling withdrawal and will carefully remove the substance from your system. Contact 631-857-3800 to find detox service today. We respond to calls at any hour, every day of the year.
Call 631-857-3800 Today