631-857-3800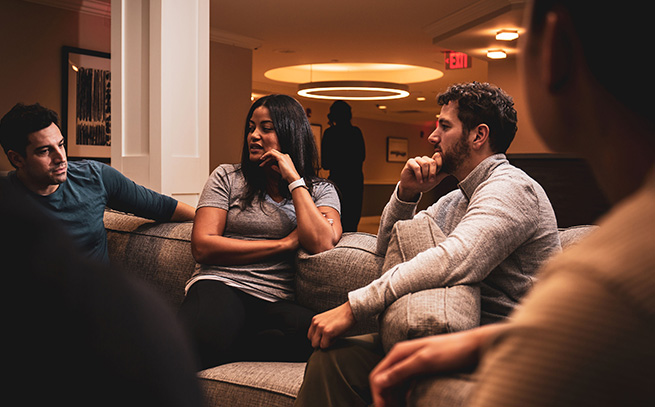 Take Your First Step To Recovery At Sunrise Detox Long Island
For many, medical detox near Long Island is the first step to prevailing over your addiction to alcohol or dependence of prescription drugs or narcotics. Sunrise Detox Long Island strives to make this part of your journey less stressful by putting an emphasis on your safety and comfort from the beginning. Our compassionate staff utilizes proven medical treatments to decrease withdrawal afflictions in a judgment-free environment. And, you'll receive behavioral health care from skilled counselors to enhance your likelihood for an effective recovery.
About Us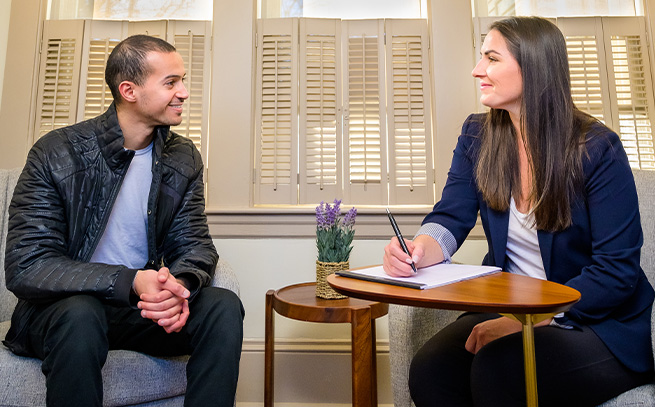 Detox In A Safe Fashion Under Skilled Medical Guidance
Trying to detox on your own or halting substance use abruptly may be risky. Sunrise Detox Long Island lets you taper in a safe fashion. We use established medical practices for controlling withdrawal symptoms and monitor you around the clock. Our nurses are skilled at providing medications for effective tapering. And if you feel up to it, you may also participate in couseling and peer support groups to delve into the core triggers of drug and alcohol addiction and associated mental health disorders.
Treatment
When Should You Consider Medically Guided Detox?
Over the course of a medical detox near Long Island, you let your body clear itself of a substance while skilled staff supervise your condition and treat withdrawal ailments. You will likely benefit from medically supervised detox if:
You are dependent on a prohibited drug, prescription medicine, or alcohol to get to a "normal" state of mind
You experience symptoms of withdrawal when you haven't taken the substance
You undergo mood shifts when not using the substance
You feel powerful urges for drugs or alcohol
Your tolerance for the drug has intensified
You are unable to stop using the substance
Your continued use is leading to destructive behaviors
You would like to access a rehab that mandates detox first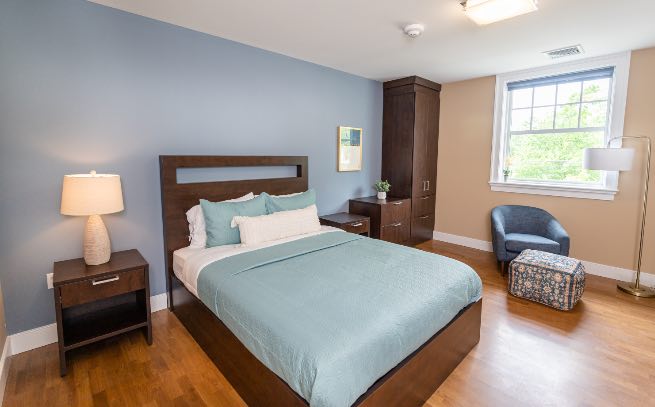 In addition to caring for your symptoms of withdrawal, the Sunrise Detox location is specially set up to help you destress and unwind while you go through detox. You'll live in a comfortably furnished room with a full bathroom, consume chef-made food, and have time to watch television or enjoy a game in our common rooms when you feel up to it. Staff members are on-site 24/7 to assist you. We guide you through court-issued paperwork, documentation for employers, insurance clearance, and more to help get you here. We will also schedule transportation when you're ready to come to or leave our center.
Our Facility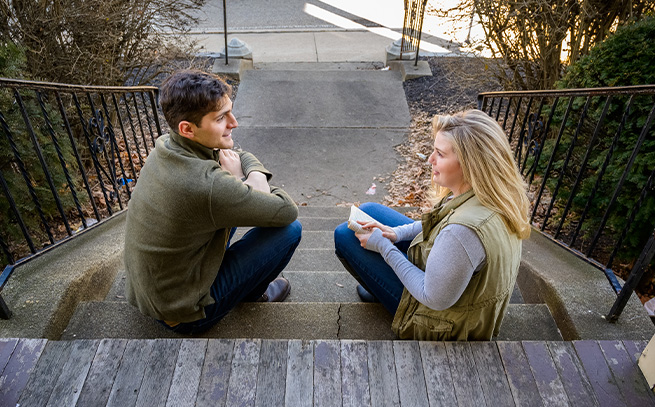 Start The Process Of Helping A Loved One
Family intervention is often a compelling method to encourage a family member to get help for a drug or alcohol addiction. Sunrise Detox Long Island works with families to offer those nearest and dearest to you the support they need. We understand how much they mean to you and we'll take outstanding care of them. Contact us anytime to learn how we can assist your family in navigating detox and addiction recovery.
For Families
Reach Out To Sunrise Detox Long Island For The Help You Need
Sunrise Detox Long Island is your source for responsible, medically directed detox. Dial 856-333-3783 or fill out the form on this page at any time, and we will respond immediately, 24 hours a day, all days of the week.
All conversations are held in confidence and of no cost to you. Get help right away. To get started, you can call us below or fill out the form.