631-857-3800
Find Inpatient Detox Services By Medford
Need treatment for alcohol or drug use? Sunrise Detox Long Island near Medford, NY can help. Our medical detox center is a safe and comfortable way for you to undergo detoxification under expert clinicians. You'll rest in a fully-equipped room while experienced staff help you manage withdrawal with evidence-based treatments. The empathetic care you get here gives you a good start for the rest of your addiction recovery.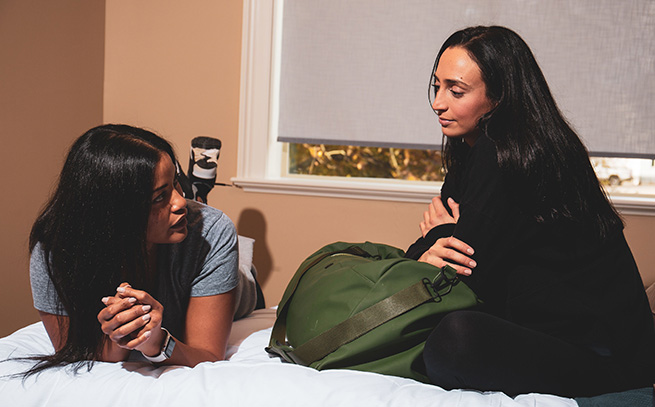 Personalized Inpatient Medical Detox By Medford, NY
We feel our patients at Sunrise have better outcomes when they get custom-tailored detox services. For this patient-centric strategy, you start with a full medical appraisal. We then adjust our detox process to suit your case and issue a specific treatment plan that our staff members utilize to ensure you receive the safest, highest quality treatment possible. They look in on you often, monitor your vital signs, and administer treatments for harmful withdrawal symptoms.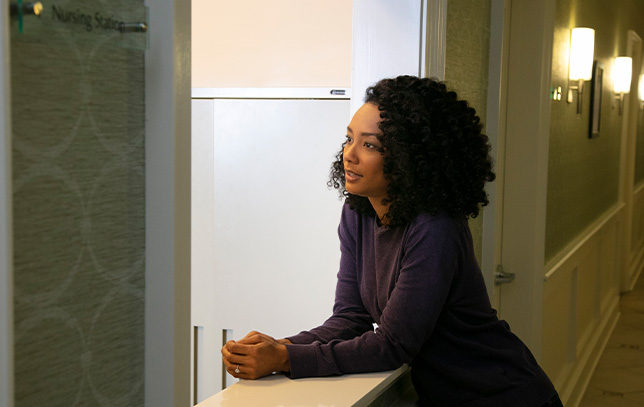 Alcohol Detox
Detox is usually the first step toward recovering from alcohol addiction. Sunrise's inpatient alcohol detox by Medford is designed for safety while minimizing your discomfort. Well-trained nurses check in with you day and night and use established treatments to taper you off alcohol slowly. Our gradual, controlled will prepare you well for the next stage of recovery.
Drug Detox
Drug detox procedures at Sunrise aid in removing chemicals from your body and begin your recovery from drug addiction. Our caring team uses your care plan as a guide to administer correct amounts of medicine to gradually and safely taper you. They watch over you closely and adjust when needed to ensure your comfort and safety.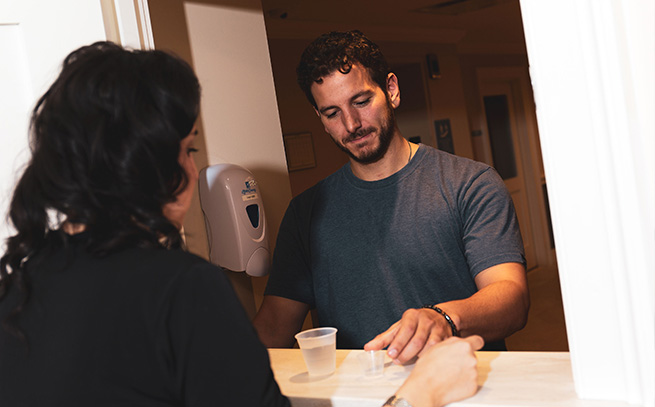 Know That You Are Safe With Medical Detox Services Near Medford
Attempting to detox without medical assistance can be disastrous and painful. Sunrise Detox Long Island near Medford, NY helps you detox from several different substances in a safe way. Our staff provides detox for:
Alcohol
Amphetamines
Benzodiazepines
Cocaine
Heroin
Opioids
Designer drugs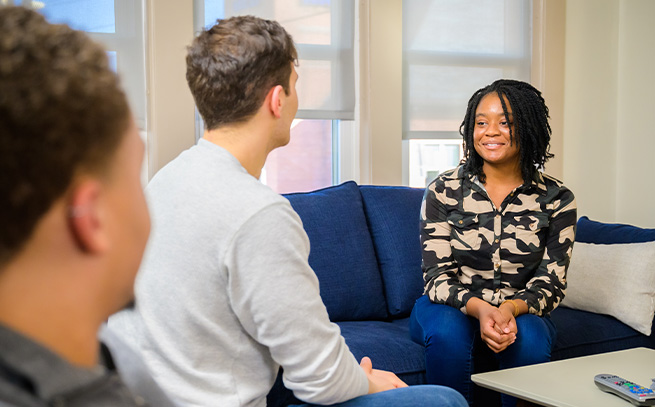 Skilled Counseling For Drug And Alcohol Detox
Recovering from alcohol or drug use disorders is stressful. Sunrise Detox provides voluntary counseling that is designed to support our medical detox services by Medford. This counseling consists of:
Individual therapy
Group therapy
Family Therapy
Peer support sessions
Experienced counselors lead all types of therapy. If you attend, you'll look into the origins of addiction and how to live without addictive substances. You can also find others working toward addiction recovery and draw strength from their unique viewpoints.
Relaxing Accommodations For Drug And Alcohol Detox Near Medford
Your body needs plenty of rest during detox. We equipped our facility with your comfort as a leading focus. Throughout your stay, you'll occupy a tastefully decorated, well-appointed bedroom and attached bath with a maximum of one other resident. Here, you can sleep or watch TV. There is also the option of private rooms by special request. Chef-prepared meals are provided in our family-style dining room, and you can grab a beverage or snack whenever you like. Our detox facility also has recreational areas when you're up for leaving your room. Play games or turn on the television in the patient lounge. Get a bit of sunshine on the exterior patio. And we hope you'll make some new friends when socializing with fellow residents.
Sunrise Detox Is Your Initial Step On Our Continuum Of Care
When you're ready to take the initial step toward a sober way of living, Sunrise Detox can show you the way. For numerous people, our inpatient detox services near Medford are the beginning of their recovery journey. We allow you to detox from drugs or alcohol as carefully and smoothly as possible. Our experienced clinicians offer 24-hour care to maintain your comfort and create an aftercare blueprint with you and the members of your family before you leave. Our objective is to help you detox effectively and prepare you for ongoing care to aid you along your addiction recovery journey.
We Help Families Who Have A Family Member In Detox
At Sunrise Detox], we understand substance use impacts the entire family and that the burden isn't instantly lifted when a loved one starts treatment. This is why we teach and support families with our drug and alcohol detox services by Medford. We help families:
Consult with a professional interventionist
Discuss ways to support a loved one struggling with substance use
Write up aftercare plans for after detox
Understand addiction and the various co-occurring disorders
Manage the stress of having a loved one going through detox
Start Your Safe Alcohol And Drug Detox By Medford
Don't take the risk of detoxing without help. Sunrise Detox Long Island is at the ready to assist you. Give us a call at 631-857-3800 or complete the form on this page to receive help immediately. We always respond quickly, 24 hours a day.