631-857-3800
Oxycodone Detox near Long Island
The first step in oxycodone addiction recovery is detox at a credentialed facility. This is due to the fact that stopping alone can bring severe -- or potentially fatal -- withdrawal symptoms. Rather than putting your life at risk, get the customized guidance you require from our medically directed detox near Long Island. Sunrise Detox will keep you safe and moving toward a long-term recovery.
If you have a problem, don't delay. Call 631-857-3800 to get admitted today.
How Do I Know If I Need OxyContin Detox Near Long Island?
More commonly referred to by the brand name OxyContin®, oxycodone is generally used to address severe or chronic pain. Regrettably, psychological and physical dependence can occur swiftly, particularly when using in excess of or without a prescription.
There are several obvious indicators of addiction, including:
Frequent impulses to use
Suffering withdrawal symptoms when not taking the drug
Developing a tolerance and requiring more of the drug to achieve the same effect
Taking and obtaining the opioid becomes more critical than family and work commitments
Withdrawing from friends and family
Constant mood fluctuations and irritation
An addiction may present itself in a variety of ways and your circumstances will undoubtedly be different from other people. However, prevailing over an OxyContin addiction typically starts with detox to cleanse your system of the drug.
What Can I Plan For During Oxycodone Detox At Sunrise?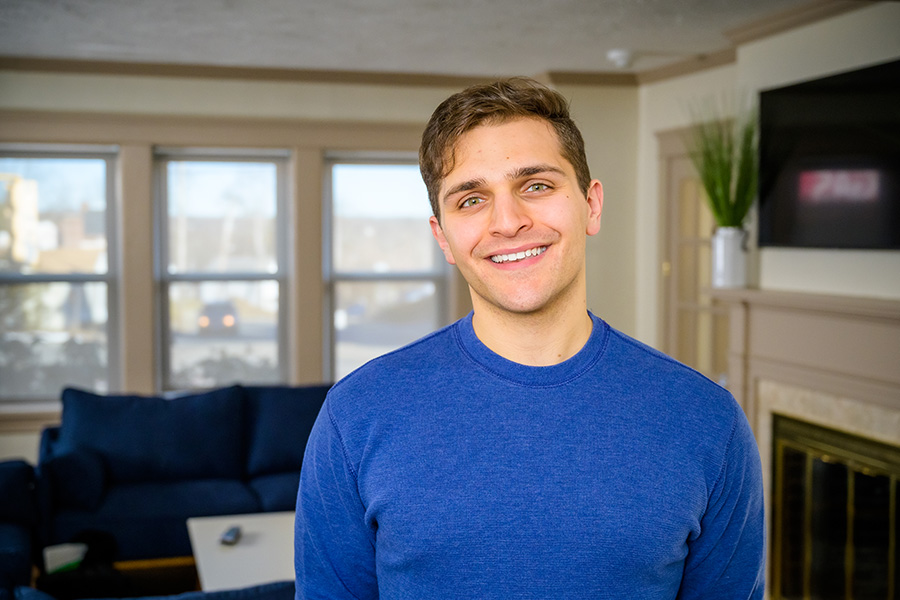 Our well-trained medical providers have two primary aims. First, we will
aid you in detoxing in a safe and effective fashion.
Next, we will lay the groundwork for your total recovery. We attain this through a customized approach that commences with a thorough appraisal upon your arrival. By doing so, we have the ability to design detox services that fit your unique circumstances.
You will have an individualized plan of care to guide you and a committed staff to assist you 24 hours a day. We'll regularly monitor your vital signs and manage any symptoms of withdrawal, including:
Anxiety
Depression
Nausea and vomiting
Restlessness and insomnia
Irritability and agitation
Body and muscle aches
Raised heart rate and high blood pressure
Handling withdrawal with proven medication helps you securely rid your system of OxyContin. We'll also ensure your comfort and promote your overall well-being at our detox facility near Long Island with pleasant bedrooms, nutritious meals, and access to beverages and snacks all day long.
When you're feeling better, you'll get the chance to partake in personal and group therapy. This will allow you to explore the triggers of your oxycodone addiction and get you prepared for the following step of rehab.
What Is The Duration Of OxyContin Detox?
Since we take a customized approach to your detox, the total time you stay here will differ from others. The chief objective is a safe and successful detox and we'll do what it takes to accomplish this. The total duration of your stay may be influenced by:
The degree of your OxyContin use
Your physical health
How responsive you are to treatment
Prior medical treatment
Generally speaking, people are able to finish detox within 7 to 10 days. Once you're stable and prepared with an aftercare plan, we'll aid you in finding and enrolling in the most suitable rehab program for your needs.
How Does Sunrise Ensure My Safety Over The Course Of OxyContin Detox Near Long Island?
Sunrise Detox Long Island takes a two-part approach to ensure your safety. To start, we help you handle potentially hazardous withdrawal symptoms. Then, we'll take steps to ensure you avoid an additional addiction to detox meds used in weaning you off OxyContin. It's a balancing act our medical professionals successfully handle on a daily basis.
Our dedication to keeping you safe includes:
24-hour support from licensed medical staff
A managed living environment far from Oxycodone triggers
Individualized plans of treatment specific to your needs
Aftercare planning to supply a clear path forward in recovery
Unwavering patient privacy rules intended to protect your personal info and treatment details
Another element of your safety is the use of drugs like Suboxone. This medicine is not likely to cause a subsequent addiction and is proven effective in detoxing from opioids.
When using Suboxone, we adhere to the ensuing practices:
We don't provide Suboxone in the beginning stages of your detox as it may lead to precipitated withdrawal
We'll give you a preliminary dose and monitor how you respond
We'll make adjustments as needed or shift to other modes of care
Eventually, we'll carefully wean you off Suboxone
Start Your Journey to A Sober Life With OxyContin Detox Near Long Island Today
Take the first step in prevailing over OxyContin addiction by contacting Sunrise Detox Long Island. Our safety-focused oxycodone detox near Long Island will guide you through withdrawal and provide the basis for a successful recovery. Dial 631-857-3800 today or complete the form below to get started. We respond immediately to all requests, at any hour, 365 days a year.