631-857-3800
Whenever you need treatment for an alcohol or drug addiction by Sag Harbor, NY, Sunrise Detox Long Island is ready to lend a hand. We offer a safe setting to detox under skilled medical direction. You'll benefit from a cozy room in our well-designed facility and round-the-clock availability from experienced clinicians who use established treatments to manage withdrawal symptoms. We even personalize your treatment plan to your precise needs to provide the best start for your journey to a sober life.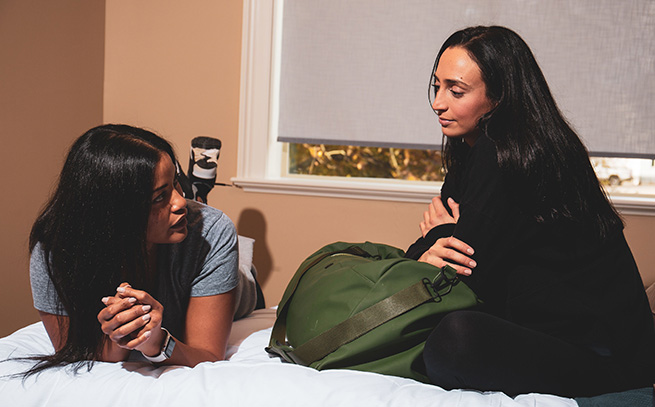 Individulaized Inpatient Drug And Alcohol Detox By Sag Harbor, NY
At Sunrise Detox by Sag Harbor, we understand you'll have better treatment when we personalize our inpatient detox services to your needs. After a full medical evaluation, you'll get a detox strategy that our nursing staff follows to ensure you are comfortable during detoxification. We'll use tested treatments to monitor your vital signs while mitigating symptoms of withdrawal.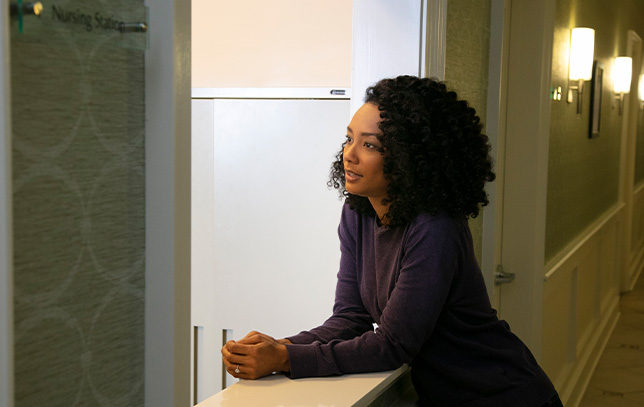 Alcohol Detox
Numerous people need to detox from alcohol when they start recovery. Sunrise's alcohol detox services near Sag Harbor let you move forward in this phase as comfortably and safely as possible. Our experienced team is ready whenever you need assistance. They utilize proven medications to gradually taper you off of alcohol to allow your body to rebalance and stave off the most adverse withdrawal symptoms.
Drug Detox
Drug detox procedures at Sunrise aid in removing chemicals from your body and begin your recovery from drug addiction. Our caring team uses your care plan as a guide to administer correct amounts of medicine to gradually and safely taper you. They watch over you closely and adjust when needed to ensure your comfort and safety.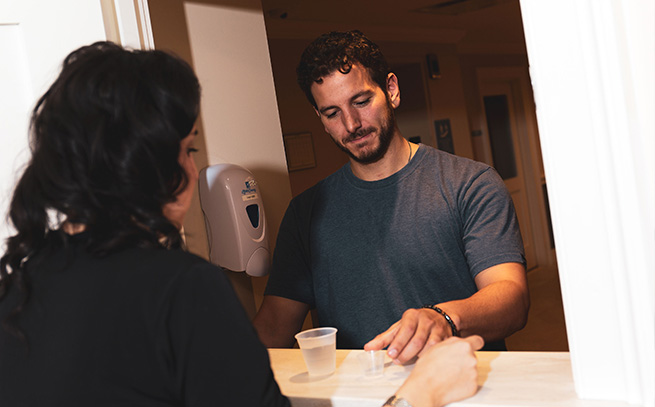 Know That You Are Safe With Medical Detox Services Near Sag Harbor
Attempting to detox without medical assistance can be disastrous and painful. Sunrise Detox Long Island near Sag Harbor, NY helps you detox from several different substances in a safe way. Our staff provides detox for:
Alcohol
Amphetamines
Benzodiazepines
Cocaine
Heroin
Opioids
Designer drugs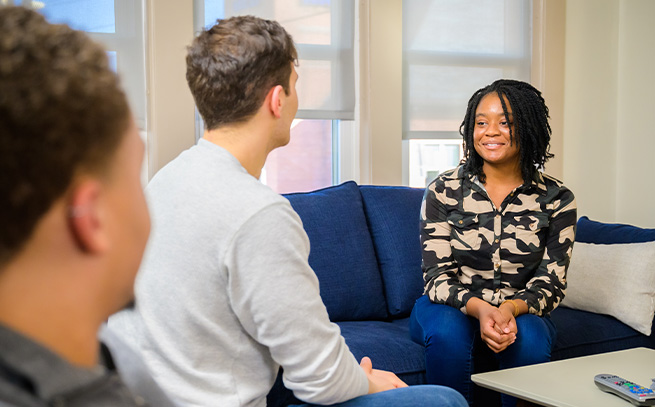 Counseling For Drug And Alcohol Detox
Known for evidence-based, medically supervised detox by Sag Harbor, Sunrise Detox also has therapy to help you learn about the root causes of substance use disorders and to begin practicing coping techniques. If you feel able, we hope you'll work with our counselors for:
Individual therapy
Family Therapy
Group Therapy
Peer support sessions
A Comfortable Space For Inpatient Drug And Alcohol Detox Near Sag Harbor
Alcohol and drug detox can be easier when you are able to relax and rest. Our detox facility is built to keep you feel comfortable, so you can turn your attention to getting well. We have shared bedrooms with only one other occupant. Every bedroom is hospitality-inspired with a private bath and television. We provide meals that are prepared by a chef and served in our family-style dining area. Snacks, juices, water, coffee, and tea are there any time of day or night. Single bedrooms might be available for special circumstances. If feel up to it, you can partake some light recreational activities as well as watch television, play video games in our common area, hang out on the outside patio, or socialize with other patients.
Sunrise Detox Is Your Initial Step On Our Continuum Of Care
When you're ready to take the initial step toward a sober way of living, Sunrise Detox can show you the way. For numerous people, our inpatient detox services near Sag Harbor are the beginning of their recovery journey. We allow you to detox from drugs or alcohol as carefully and smoothly as possible. Our experienced clinicians offer 24-hour care to maintain your comfort and create an aftercare blueprint with you and the members of your family before you leave. Our objective is to help you detox effectively and prepare you for ongoing care to aid you along your addiction recovery journey.
We Help Families Who Have A Family Member In Detox
At Sunrise, we understand substance use impacts the entire family and that the burden isn't instantly lifted when a loved one starts treatment. This is why we teach and support families with our drug and alcohol detox services by Sag Harbor. We help families:
Find a professional interventionist
Find out how to give support a loved one with compassion
Make aftercare roadmap with your loved one
Gather resources about substance use and co-occurring behavioral disorders
Deal with the stress of living with a family member in detox
Call For Safe Drug And Alcohol Detox Near Sag Harbor Today
Sunrise Detox Long Island is your source for safe detox services. Place a call to 631-857-3800 or submit the form on this page for immediate assistance. We respond 24/7, all year long. Find help now.